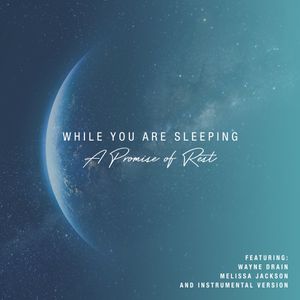 I am so excited about the release of my new song.  It came during a time I was struggling to sleep at night.  When I cried out to the Lord to help me sleep, I heard Him singing over me the words and melody of this song.  I encourage you to download it.  My hope is that listening to it will lead to fulfilment of God's promise of sleep He gives to His beloved.  Psalm 127:2 
"Written by myself, Tim Sheppard and Noel Richards, While You Are Sleeping is a lullaby for all ages.  The lyrics offer hope and comfort as God speaks to us, "Don't be afraid of the darkest night.  I will keep you while you are sleeping." 
A deluxe Digital single features a version sung by myself, a version sung by Melissa Jackson and an instrumental only version. 
Available on iTunes, Amazon and Spotify.
Click on the image to listen