About
My focus is to serve as a catalyst to help people see themselves as God sees them. My call is to Pastor people and Prophesy to nations. I am passionate about helping people discover their calling and spiritual giftings to use in works of service for the glory of Jesus."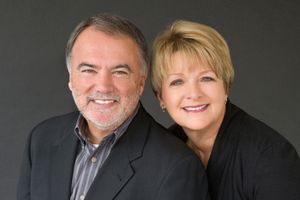 Want to know more about me?
My wife June and I founded a church during the Jesus Movement.  We pastored the church for 45 years and have ministered in 36 nations.  My most cherished roles are as a husband, father and grandfather.  I firmly believe these are the days that God is turning the hearts of the fathers and mothers to the sons and daughters.  Click here to see more of my story.
Prophetic Training Video Series
Hearing from God through the prophetic has been an important part of my ministry to the Body of Christ.  In recent years, I have concentrated on equipping people to move in the gift of prophecy.  My good friends at Victory Worship Center in Tucson, Arizona have produced this high-quality video series of my teaching on the prophetic.  These videos, are now available for you to purchase for your own use or your church community. Each purchased video comes complete with full Teaching Notes.