Personal History
(Adapted from an interview with Tony Cummings, Editor of Cross Rhythms Radio and Magazine in 2012)
Wayne Drain was born in 1952 in a small town in the foothills of the majestic Ozark Mountains located in a bend of the Arkansas River aptly called Ozark, Arkansas. Wayne has Scottish and Cherokee blood in his veins. His father owned a small truck company. Said Wayne, "We were pretty poor, but I didn't know that. I had a great Mom and Dad that loved each other and she loved the Lord. Mom was a Christian. My whole family was quite musical. Two of my distant relatives were country singers on the Grand Old Opry. I don't know if you've ever heard the names Jean Shepard and her husband 'Cowboy Copas' (stage name). They were distant relatives of my family who became quite well known. My dad's sister, Aunt Marie, was a talented singer who seemed to be on her way to the Grand Old Opry. She chose to get married and become a homemaker instead. My brother Kenny has been a songwriter in Nashville. My family always had this desire for some of us to be involved in music".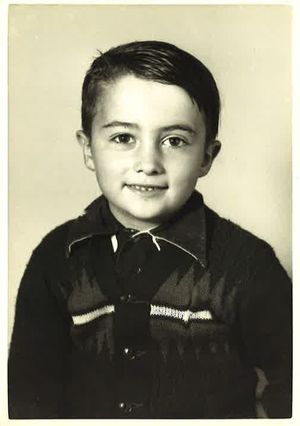 There were only two kinds of music to us, country and western. . . I have three brothers who are all younger than me. They're all musical: drummers, guitar players. At our family gatherings after dinner we would all gather round and my grandpa would take out his banjo and one uncle would play a mandolin, another uncle played guitar. It seemed whoever showed up would join in on an instrument or on vocals. That's what we'd do all afternoon. I'd sit and watch. So it was quite musical, growing up. I had a good childhood, I played sports and I was all about wanting to be a baseball player until an Ed Sullivan show: I'm walking through the house and the Beatles come on and I think 'that's it - that's what I want to do right there.'"
With some high school buddies Wayne formed a band, the Stingrays. Like the British beat groups they copied, The Stingrays' repertoire was dominated by twangy guitar renditions of black R&B standards. The Stingrays with 14 year old Wayne singing lead played around their immediate area and even got to make a record, cutting a rudimentary version of Eddie Floyd's R&B hit "Knock On Wood". Wayne laughingly commented, "It was a hit in our town: of course I was in charge of the Top 10 radio countdown every day, so I'm sure there was a little bit of help there."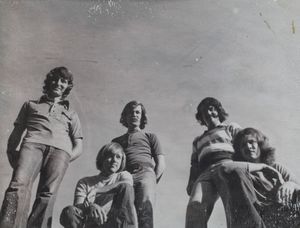 With styles of rock changing The Stingrays evolved by 1968 into The High Tide. Continued Wayne, "I remember thinking, 'I've got a better chance of making it at music than I do at sports', although I had an athletic scholarship offer later on. And so as I went along music became much, much more important to me and we got a lot of immediate feedback, which is good for teenagers. And you got the girls. I mean that was always an exciting by-product of being a musician." 
Wayne recounted how he became a Christian. "I was raised in a very fundamental Pentecostal church, and it was a church that believed there was no assurance of your salvation unless you spoke in tongues. I could never seem to do that. I tried from the time I was five, and I finally gave up. I just thought it was not going to happen. So actually I went to church to please my parents until I was about 14. At that point I rebelled and just thought, 'Well if I'm not going to get to Heaven I might as well live the other way.' And that's sort of what I did for a while. But then there was a sweeping move of the Spirit going across our country when I was a senior in high school. I went to a Methodist Church that had just hosted a lay-witness mission with a bunch of my friends. We started getting together and just talking about 'is the Bible real, is Jesus real.' So I started getting interested again, but very cautious.
"When I was a freshman in college I went to a beer bust for a fraternity. That's where a bunch of guys get together to pledge a fraternity and start drinking a whole lot of beer. Then they either start getting into fights or talking about their Moms or something. This one guy came in but didn't bring any beer, he brought some milk: a gallon of milk! I thought, 'What is this about?' He was the president of the student body of the university I was going to. He would later become my big brother in the fraternity. He started trying to witness to me that night. I saw it coming a mile away and I said, 'I've done all that, I've tried all that, it won't work for me'. He heard my story and he then said something very profound. He said, 'You don't have to speak in tongues to be saved.' No one had ever said that to me. And so two days later I knelt beside my bed and I said, 'Lord, if you're real, show me.' I had a real experience with the Lord that I'll never forget."
The High Tide band didn't last beyond high school. Explained Wayne, "The members graduated and went to different universities. I was exploring my faith when I went to a university about 75 miles away from my home. At university I joined another band called "Friend." My faith didn't seemed to be growing in the environment I was in. I tried out for another band at Arkansas Tech University 45 miles away. (It helped that my girlfriend June was there!) The new band was called Summerfield. That band was sort of a soul\jazz\Southern rock band. It was the era of horn bands like Chicago, Blood, Sweat and Tears, and Southern Rock bands like The Allman Brothers. We had a great horn section. I got the job being their lead singer when I was 18. We travelled around southern parts of the United States, and colleges. It was a really good band and we were beginning to write some songs. Everything looked like it was going to be a successful venture. Some money people showed interest in doing an album with us. Then one night we were playing a gig at a bar in Fort Smith, Arkansas, and I was looking around, looking at the people in my little entourage. They were people that I did not want to be around anymore. One was practicing witchcraft. Somebody else was a heavily into drugs and I thought, 'I don't know if this is what I want to do'.