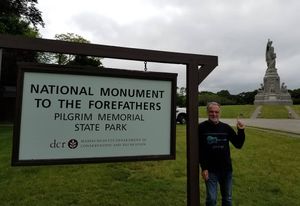 I heard the Lord speak to me on April 10th of this year, "I've got you where I want you for now." 
As I inquired and listened, the Holy Spirit began to explain what He had been doing in my life.  I felt I heard Him speak about four areas to be focusing my attention on: 
1 Renewing my mind as I spend time reading His word. (I have particularly enjoyed reading The Gospel of Mark from 'The Passion' translation.) 
2 Restoring my soul through rest and reflection. (Daily quiet time, taking my day off…every week, going on vacation with my family.) 
3 Refreshing my spirit in His presence. (Daily times of lingering in worship and prayer.) 
4 Re-directing my energy and focus to accomplish more by doing what I'm best at. (I feel these 4 areas will be a blessing to anyone who takes time to focus on them in daily practice.) 
I'm aware of several ministries around the world shutting down well known events in 2019 such as Soul Survivor's Naturally Supernatural Conference, Lou Engle's The Call and Mike Bickle's Onething Conference. 
I asked the Lord what these closings meant.  I heard in my spirit, "What you thought was the sound of a door closing is actually the sound of many doors opening."  This certainly seems to be coming to pass so far this year in my own life. 
I believe there is a shift in the Spiritual atmosphere as a New Jesus Movement continues breaking forth across the world. 
Some personal highlights:  Since January, I've had the joy of praying with 93 people to come to salvation!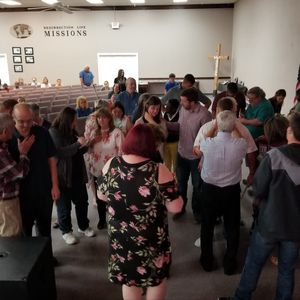 22 Salvations & Re-dedications in Picayune, Missisippi at their morning meeting
At the end of March my wife, June and I were delighted to be with our friends, David, Dale & Mindy Garratt to celebrate the 50th Anniversary of their founding Scripture In Song.  2500+ worship leaders, prayer warriors and spiritual leaders from across the world gathered for two days of creative worship and prayer together.  Thank you so much to those who helped us raise the funds to cover the costs.  I believe that our investment in New Zealand will bring a great return in that beautiful nation. 
In April we participated in the Arkansas Awakening 'Burn Service' in White Hall, Arkansas.  I also ministered in the Prophetic Worship Conference in Picayune, Mississippi. 
In May my church hosted a 'Re-Set Together' gathering for 50+ leaders that one pastor called, 'Amazing.'  I also ministered in Corpus Christi, Texas and Alma, Arkansas. 
In June I enjoyed ministering in Kalamazoo, Michigan; Southlake, Texas; Boston, Massachusetts; Philadelphia, Pennsylvania and Hartley, Delaware.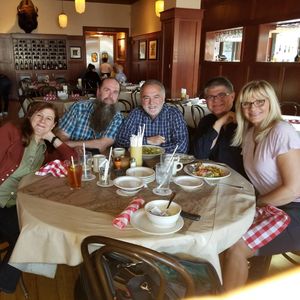 Philadelphia with Pastors Tom & Laurel Harkness & Richie & Lisa Lambert.
Looking Ahead:  July-August schedule is full at present, but there are some open dates in the fall: 
July 12-14 Gateway Church in Kountze, Texas 
July 25-Aug. 6 Naturally Supernatural Conference and Lark In The Park in England 
August 9th Record my new song, "While You Are Sleeping" with Gateway Worship Team (People have viewed the live YouTube version of this song 80,000+ times at this point.)
Click on the image to view the Video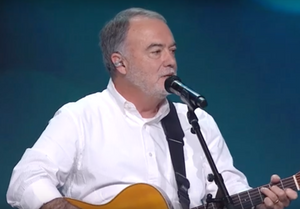 Aug. 18 Centennial Fellowship in White Hall, Arkansas 
Aug. 25-27 New Life Church in Colorado Springs, Colorado 
Do pray for June and me to stay healthy and safe in our travels.  Pray also for provision and the power to minister. 
We are responding to invitations to minister during fall of 2019 and 2020.  You can see where we'll be and when we're available on our web site www.waynedrain.com by clicking on schedule.  You can also click on the donate button or send a check should you like to give an offering. 
With love and appreciation, 
Wayne & June