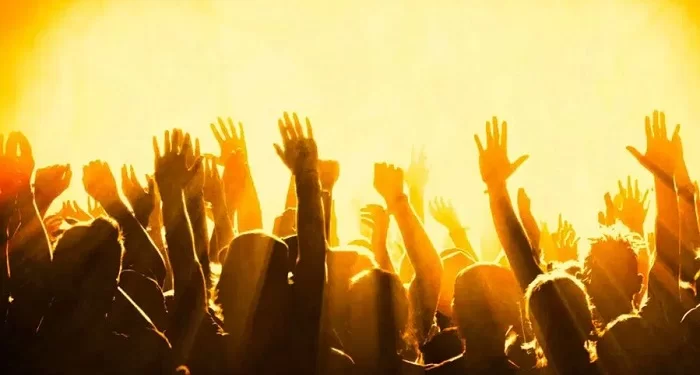 In the last few weeks reports have filled social media about a move of the Holy Spirit breaking out at Asbury College and Seminary in Wilmore, Kentucky.  YouTube videos and live streaming feeds have confirmed it to be a student led, 24\7, continuous gathering for prayer, worship and repentance.  It is reminiscent of the 1970 outpouring during the Jesus Movement when Asbury was one of the 'hot spots' in the U.S.  This 'Asbury Revival' has now spread to approximately twenty other colleges across our nation.  There have been reports of connections in other states and into Paraguay, Indonesia, Brazil, India, and Australia.  
Something similar broke out in my own church this past Sunday.  I have heard from other Pastor friends who have reported similar experiences.  Like the first Jesus Movement, this new move is mostly student led.  But there seems to be a multi-generational element of fathers and mothers gathering with sons and daughters. There is a focus on confession, repentance, prayer and worship among those who are gathering together. 
Matthew 3:2 was the theme in my home church this past week.  "Repent (change your inner self—your old ways of thinking, regret past sins, live your life in a way that proves repentance and seek God's purpose for your life) for the kingdom of heaven is at hand."  This means God's own royal authority and power have come on the scene.  Matthew 4:12 could be a forward step of direction for followers of Jesus: "Repent of your sins and turn to God, for the Kingdom of heaven has drawn near." 
With so much happening in rapid succession it causes me to ask this question - "Is another Jesus Movement beginning?". Although by no means an exhaustive list, I can see several key occurrences that has led to this significant moment:
Covid elevated anxiety negatively impacts people everywhere—all the time. This is especially felt among students trying to negotiate educational challenges.
"The Chosen" film on the life of Jesus is currently one of the most watched movie series. 

 

The war in Ukraine and tensions with China, Russia, N. Korea, and Iran have raised fears and sobered people to real vulnerabilities we have no control over.
Pastor Greg Laurie calls people to pray and announces, "It's time for another Jesus Revolution."

 

A new movie of the same title is highly anticipated before its release in just a few days.
On January 3rd during an NFL game, Damar Hamlin of the Buffalo Bills suffered from cardiac arrest.

 

Spontaneous prayer broke out among athletes, sports broadcasters, and fans that many believe contributed to Hamlin's miraculous recovery.

 

And just like that public prayer was in vogue regardless of those who would oppose it.
The Asbury Revival erupts on campus and quickly spreads to other campuses, across different states and emerging in other nations.
These and many other events and realities cause me to believe this move of God is something more than a week-long revival.  We must be careful about having pre-conceived ideas about what a move of God will look like. This could be a new spiritual awakening in the tradition of the Great Awakenings poured out in previous generations. Time will tell.
For six years I have gone from place to place announcing "A New Jesus Movement is coming!"  I feel that moment may be here.