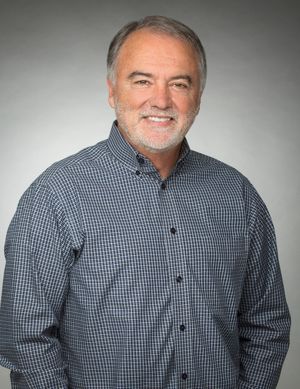 Toward the end of each year I spend time seeking the Lord for direction for the coming year.  I set aside time to pray, worship and read my Bible.  In early December of 2018 I was reading through the book of Amos the prophet.  Most of the book of Amos is about God being angry with His people because of their sin of independence.  Even though it was a time when most people were prosperous, the rich took advantage of the poor.  Justice was perverted in the courts.  And God's people only went through the motions of worship.  Sounds a bit close to home doesn't it?  But, God didn't just announce judgment through the prophet, even though He had every right to do so.  Rather, God promised restoration of the fallen house of David—"to prepare its broken places and restore its ruins" (Amos 9:11-13).  The phrase, "To prepare its broken places" caught my attention.  It resonates with the vision in my heart for cities and nations to be awakened and transformed for the purposes of God. 
Something blew up inside me when I got to Amos 9:13-15: "The days are coming, declares the Lord, when the reaper will be overtaken by the plowman and the planter by the one treading grapes.  New wine will drip from the mountains and flow from all the hills." 
Reading these ancient words caused a ray of hope to leap into my spirit concerning God's people.  I heard, "2019 WILL BE A YEAR OF INCREASED KINGDOM PRODUCTIVITY." 
[Productivity is defined as: "The state or quality of producing something."  It means "to generate, create, or advance bringing forth goods or services." Productivity converts inputs into useful outputs."] As I sat with it, I further heard, "This New Year will begin a season in which the reaper will overtake the plowman."  So rapidly will the harvest follow the plowing that it will be a time to plow again before the harvest is all gathered!  Faithful investments you planted, watered, prayed over, and tended to did not go unseen in heaven. God sees you!  I see fresh, young shoots from faith seeds planted in prayer pushing up through the dirt of the harvest field the Lord gave you to steward.  Dreams and hopes long carried in your heart for loved ones to come to salvation will suddenly spring up from the ground (Isaiah 45:8). 
A warning: Don't allow naysayers, dream busters, fear merchants, or hope robbers to be voices that you pay attention to.  These voices are just mists without substance or clouds without rain. It's a sound of background noise that will fade at the increased sound of joy breaking forth from thankful hearts.  Remember, you are a people of God's presence.  Therefore, determine to live thankfully!  Let God use you to transform people and places—in the church and the marketplace.  It's a time to live in expectancy as a growing move of the Holy Spirit is already bringing awakening and transforming the culture of the city where you've been sent.  Think bigger!  Expect great productivity in all areas of your life!  A great harvest will overtake the seeds of service you have planted and are planting now. Remember this: Only the Lord determines the boundaries of His beloved.  It's not a time to retreat because of the dismay and fear in the world.  Be thankful you are no longer of it even as you are still in it as you go about the days the Lord gives you. Live out in the open!  Let the good news of the gospel of the Kingdom already in you spread beyond church walls into society.  You will see hungry and thirsty men, women, girls, and boys approach you to ask about Jesus.  When they do, just say, "Jesus loves you so much that He died for you that you might live a full and meaningful life."  Why would He do that?  Because "God really is good and He honestly does love you!" (John 3:16-17) 
What do you do with this word?  Test or examine it (I Thes. 5:19-22).   Ask yourself, "Does it line up with the principles of scripture?"  "Does it bear witness in my Spirit?"   If the answer is yes to these questions then just faithfully live your life as a real disciple of Jesus—out in the open, unafraid of what naysayers think and unashamed of the gospel. 
Expect increased kingdom productivity in 2019!