Dear 'Wayne Drain Ministries' Family and Friends,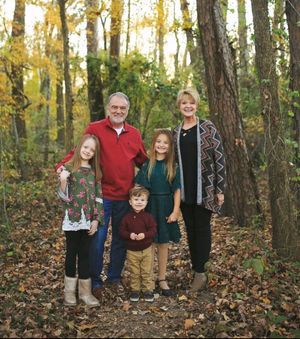 Madison, Kenzie & Kaz
Hope you are enjoying celebrating our Saviour's birth!  We so love this time of year when our family gathers to enjoy each other and embrace the precious moments we have together!  And those grandkids…what can we say?  They fill their Mimi and Papa with joy and give us hope for the future.  We can hardly believe Blake will be a High School Senior next year!  Madison is our talented singer, song writer and cheerleader.  Kenzie is killing it in soccer and basketball.  And she also writes songs. Kaz keeps us all entertained with his vibrant, 'bring the fun' personality.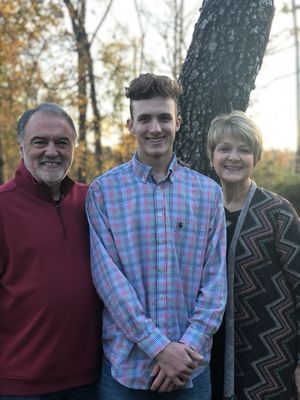 Blake
Your prayers and generosity made it possible for a fruitful 2018.  We saw real evidence of fresh moves of the Holy Spirit in a number of places we traveled.  Wayne ministered in 25 churches, 5 conferences, and 2 open air events in 10 states and 6 cities in Great Britain.  It was a privilege to preach the gospel, minister in prophetic presbyteries, lead worship, advise churches and mentor up-and-coming leaders.  The highlight was getting to pray with 150 people to become believers in Jesus!  June did a great job overseeing our household, finances, and travel arrangements while teaching 20+ saxophone students each week.  We both remain actively involved in serving our local church, Fellowship of Christians.  We're encouraged to see The Fellowship healthy and growing.  We are grateful for this wonderful life of faith and adventure we get to live! 
Looking Ahead:  We've already received a number of invitations to minister during 2019.  You can see where we'll be and when we're available on our web site by clicking on 'schedule.'  You can also click on the 'donate' button or send a check should you like to give an end-of-year offering. 
Two things we want to make you aware of: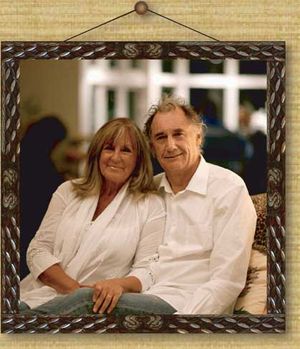 David & Dale Garratt
#1.  Please pray with us about our upcoming trip to New Zealand, March 28-31, 2019.  This will not be a ministry trip.  June and I feel to simply go to honor mentors, David & Dale Garratt during their 50th Anniversary Celebration of Scripture in Song.  Many consider the Garratts to be fathers of the modern worship movement.  They certainly were influential in our lives during our early years.  It will cost approximately $5,000.00 in total expenses. (Airfare alone will be $3,500.00.)  Praise God that $1,000.00 has already been given!  If you want to be part of this with a financial gift it will help us cover the remainder of the costs. 
#2. We're excited about the fulfilment of a dream we've been carrying for a long time!  Wayne and the leaders of our church are planning a Leader's Advance May 2-3, 2019 here in Russellville.  This is for anyone serving in a Kingdom leadership role in the church or marketplace.  If you are looking for space to experience God's presence, to hear His voice, and be encouraged to influence the culture, this is for you.  More detail coming in January on www.myfellowship.tv. We hope you'll join us for this time to be encouraged and envisioned. 
With love and appreciation, 
Wayne & June