Ephesians 2:20-21 
In September of 1972 Fellowship of Christians was born during a move of God's Spirit referred to as "The Jesus Movement."  Some historians say as many as 800,000 young people came to know Jesus through salvation during that national revival between 1968 and 1974.  As twenty year old students at Arkansas Tech University, my wife June and I found ourselves among others leading students we initially called "Tech Fellowship."  I confess I didn't imagine this college group would last beyond graduation.  To think that we will celebrate 45 years together this month is, as we said back in 1972, "a mind blower"!  As I reflect on the different decades' highlights, I am overwhelmed with gratitude that I have gotten to be a part of such an awesome group of people.  Our story is about Jesus and His people.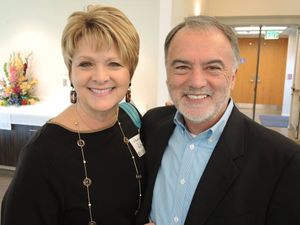 During the formative mid-1970's we changed our name to Fellowship of Christians and began meeting as a church rather than a college bible study.  We valued relationship, worship and team leadership.  We patterned ourselves after the early church model as recorded in the book of Acts.  We saw many miracles of salvation with the confirming work of the Holy Spirit bringing signs and wonders. 
The 1980's brought an expansion of God's favor.  We received invitations to share our message and home grown songs in other nations such as The British Isles, Europe, Mexico, Australia and New Zealand.  We formed relationships with a network of churches based in England called, Pioneer that lasts to this day.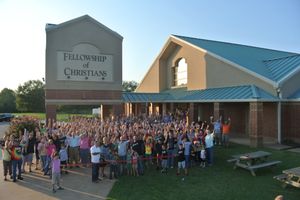 The 1990's were an amazing decade for us.  We built a beautiful facility on a 26.5 acre tract of land across the interstate from ATU.  We enjoyed increased goodwill in our city as unity grew with other churches.  We held rallies to "March For Jesus" and "Praise God Together" with believers from diverse backgrounds.  We ministered to hundreds of International Students attending ATU and University of the Ozarks expanding our reach to Central and South America.  We were honored to initiate the first "Reconciliation Service" between the Cherokee Tribe and the people of our valley where the "Trail of Tears" passed.  The three Principle Chiefs of the 400,000 member Cherokee nation graciously forgave our city fathers for allowing that horrible tragedy to go unchallenged.  And our songs that were rooted in passionate worship opened the door to join thousands praising God in some of the most prestigious concert halls and stadiums in the world. 
From 2000 till now we have benefitted from God's amazing blessings across our city, state and the nations.  We've continued to enjoy unity among local and extra-local churches as we prayed together and ministered to the poor. We've seen our members moving into places of influence in business, education, government, arts & entertainment.  And we drank deeply from the taste of freedom from debt as our wonderful congregation took it up a level in generosity. 
On September 15-17, 2017 we will celebrate 45 years together…45 years!  With a heart to be a multi-generational church, June and I will officially turn over the reins of Senior Leadership to Chris & Tara Abington.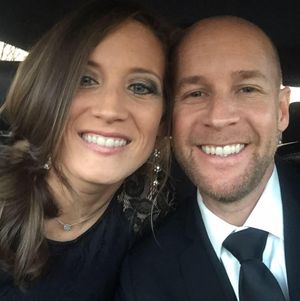 Chris & Tara are a remarkable couple who we have full confidence in to lead The Fellowship in discovering the "MORE" Jesus has for the coming generations.  We can see a "Second Jesus Movement" coming onto the horizon.   We say, "Amen!  Let it be so!" 
Blessings!