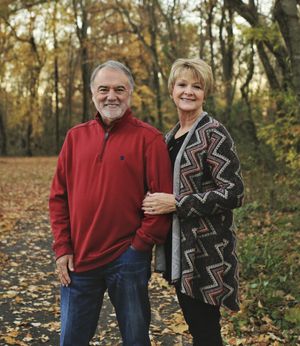 Dear Friends of Wayne Drain Ministries, 
In this season of giving thanks, we thank God for your partnering with us this year!  We've asked Father to give you peace, renewed purpose and increased joy here at the end of 2019 that will springboard you into 2020. 
This has been a significant year for June and I.  In January of this year I heard in my spirit, "2019 will be a year of opening doors. 2020 will be a year of expanding influence for the glory of God." This is proving to be accurate up to this point. 2019 has been a banner year for WDM!  We've ministered in 20 churches in nine states across America.  We participated in conferences and training events, traveling East to the United Kingdom, West to California, North to Michigan and into the real, deep south of New Zealand. 
From house churches to mega churches we have seen the Lord move in people's lives who are thirsty to hear from Him and obey what they hear. 
There seems to be tangible evidence of a global awakening coming forth in big and small ways.  I sensed this when a pastor friend and I went to a high place overlooking Plymouth Rock, Massachusetts.  I felt I was standing near a "thin place" between heaven and earth where our pilgrim fathers cried out to God in prayer.  It was as if I were joining in agreement with thousands of saints who have been interceding for our nation.  I had similar experiences during the Arkansas Awakening Power & Love gathering in Little Rock in February, the Naturally Supernatural Gathering in Staffordshire, England in July and in Bethel Church Leaders Conference in Redding, California just a few weeks ago.  I've been singing this chorus in faith, "We've seen you move. We'll see you do it again!" 
Some highlights:  Since January, I've prayed with 129 people to come to salvation!  I also prayed with 150 people in one conference to be baptised with the Holy Spirit and receive their prayer language. 
And what a thrill to see 40+ people physically healed!   Here are a few more bullet point highlights: 
Discovering an increased anointing to prophesy, "It's your turn!" to 11-12-13 year-olds. 
Enjoying my song, "While You Are Sleeping" Gateway live version having 99,500 views to date.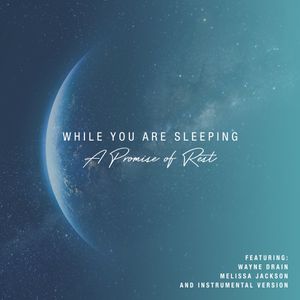 (The new deluxe single has had 60,000+ likes.  Many stories of folks being helped by song.) 
Continuing to find great joy in mentoring a dozen men and women around the world. 
Serving as an Apostolic Advisor to six churches and individual ministries. 
Looking Ahead:  Our 2020 schedule is filling up already. Here's what I'm working on currently:
Completing new book co-written with Pastor Tom Lane, "He Still Speaks…to kids" 
Writing prophetic presbytery training manual to equip those interested in the prophetic 
Preparing teachings, pod casts and music to be made available to download 
We thank God for your partnering with us through prayer, counsel, and financial giving!  "Now it came to pass, afterward, that Jesus went through every city and village, preaching and bringing the glad tidings of the Kingdom of God.  And the twelve were with Him, and many others who provided for Him from their substance." Luke 8:1-3 
Please pray for June and I to stay healthy and safe in our travels, for provision, and the power to minister.  Also pray that we walk in rest and in the peace that passes understanding. 
We are responding to invitations to minister during 2020\2021.  You can see where we'll be and when we're available on our web site www.waynedrain.com by clicking on schedule. 
You can also click on the Donate button or send a check should you like to give an end of the year offering. 

With love and deep appreciation,                                                                                                                       
Wayne & June